---

Creating Passport Photos

PhotoELF has a special head position cropping tool designed specifically for creating passport photos. Review the information below and also read about the: Cropping Head Position Tool


---
The following information and photos have been reproduced here with permission from the U.S. State Department.
http://travel.state.gov/passport/
---
7 Steps to Successful Passport Photos

Frame subject with full face, front view, eyes open
Make sure photo presents full head from top of hair to bottom of chin; height of head should measure 1 inch to 1-3/8 inches (25 mm to 35 mm)

Center head within frame (see Figure below)
Make sure is between 1-1/8 inches to 1-3/8 inches (28 mm and 35 mm) from bottom of photo
Photograph subject against a plain white or off-white background
Position subject and lighting so that there are no distracting shadows on the face or background
Encourage subject to have a natural expression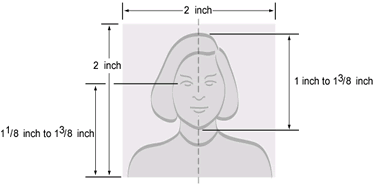 The following photos are examples of a "Good" passport photo: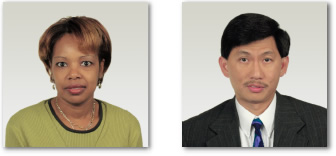 The U.S. State Department reserves the right to change their photo criteria at any time.

This HELP file, may be out of date at any time.

The U.S. State Department is very picky and may reject your photos and your request for passport or renewal. So if you are determined to create your own photos for your passport, be sure you visit the U.S. State Department Passport Information Website and read any rules they may have. The information stated above is only a fraction of the requirements when requesting a passport or renewal.


---

PhotoELF has a Cropping Tool to position head shots that is designed for professional photographers to consistently and repeatably align the cropping box, such that the subjects head is always properly sized and positioned. This is useful when cropping hundreds or thousands of portrait shots.

This tool is also very useful when cropping head shots for passport photos.

Simply change one of the Cropping Ratios in the cropping window to be 2" x 2". Then, turn on the Cropping Head Position Tool and you will be able to get perfect passport photos.





Home Privacy Policy PhotoELF Download PhotoELF